Social bookmarking












Bookmark and share the address of Forum NeverClick - Make Money Online - RefBack Offers on your social bookmarking website
SSL Certificate
ATTENTION: The SLL certificate has been installed, leaving some images of the forum unadjusted, especially in non-https hosting. The images of the profile signatures should be hosted on htpps sites Also the address of the forum become to be https.. SSL Certificates are small data files that digitally bind a cryptographic key to an organization's details. When installed on a web server, it activates the padlock and the https protocol and allows secure connections from a web server to a browser. Typically, SSL is used to secure credit card transactions, data transfer and logins, and more recently is becoming the norm when securing browsing of social media sites.
ppcadsource - Elite Site - 2 years online
Presentation
Earn From Viewing Ads
You can Earn cash by viewing Paid to click ads daily.
Earn from Referrals Viewing Ads
You will earn 30%-100% of the ad value for all of your referrals views. You do not need to view any ads to earn from your referrals.
Earn from Referrals Ad Purchases
You will earn up to 30% of the purchase price of any advertising packages purchased by your referrals.
Earn From Referrals Upgrades
You will earn up to $5 for each referral that purchases an upgrade.
http://ppcadsource.com
Info
Payout 5 $
Members count between 1 000 and 10 000
Average referral rate 30%
Payment within
Profit per click 0.001 $
Available clicks per day 8
Payment solutions Paypal, Payza
Main currency $
Language international
Free site Yes
upgrade Plans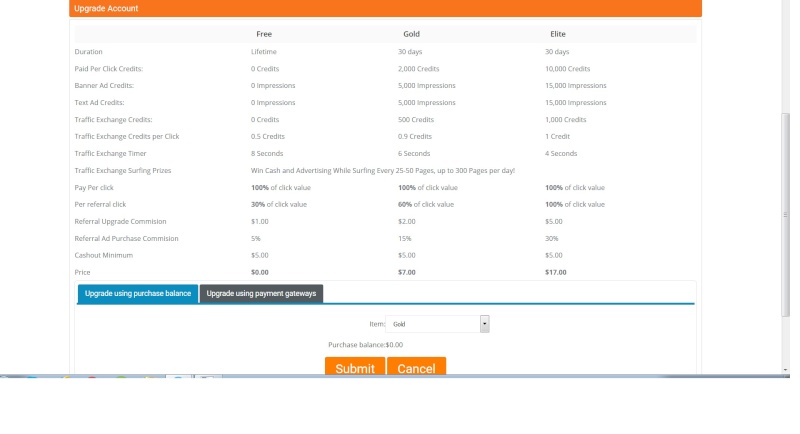 _________________
Admin




Mensagens

: 9783


Data de inscrição

: 2013-10-04


Idade

: 43


Localização

: Maia-Porto



_________________
Admin




Mensagens

: 9783


Data de inscrição

: 2013-10-04


Idade

: 43


Localização

: Maia-Porto



---
Permissions in this forum:
You
cannot
reply to topics in this forum