Social bookmarking












Bookmark and share the address of Forum NeverClick - Make Money Online - RefBack Offers on your social bookmarking website
SSL Certificate
ATTENTION: The SLL certificate has been installed, leaving some images of the forum unadjusted, especially in non-https hosting. The images of the profile signatures should be hosted on htpps sites Also the address of the forum become to be https.. SSL Certificates are small data files that digitally bind a cryptographic key to an organization's details. When installed on a web server, it activates the padlock and the https protocol and allows secure connections from a web server to a browser. Typically, SSL is used to secure credit card transactions, data transfer and logins, and more recently is becoming the norm when securing browsing of social media sites.
Boas,
Venho informar de um website porreiro para ganhar fácilmente Amazon Gift Cards.
1º Passo registem-se AQUI
Após o registo, basta efetuar o login, e do lado diz
SPIN TO WIN
, mais propriamente isto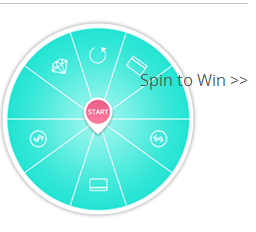 ,clicam.
Como receberam 100 coins grátis para girar, clicam start e é só esperar pela roda girar e sair algum prémio.
Podes utilizar estes GIFT CARDS na Amazon para comprares algo, ou vender os Gift Cards, normalmente por 80% ou 85% do valor.
Cada referido que vocês tenham recebem 1000coins ou seja podem jogar + 10 vezes.
O que me recomendou já levantou e recebeu.
É aproveitar enquanto dura  

Qualquer dúvida apresentem aí no fórum, cump's.



Mensagens

: 54


Data de inscrição

: 2013-10-16




Similar topics
---
Permissions in this forum:
You
cannot
reply to topics in this forum